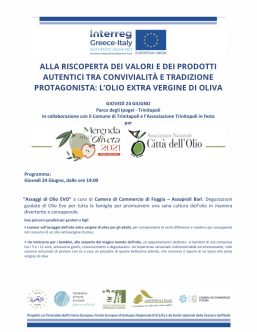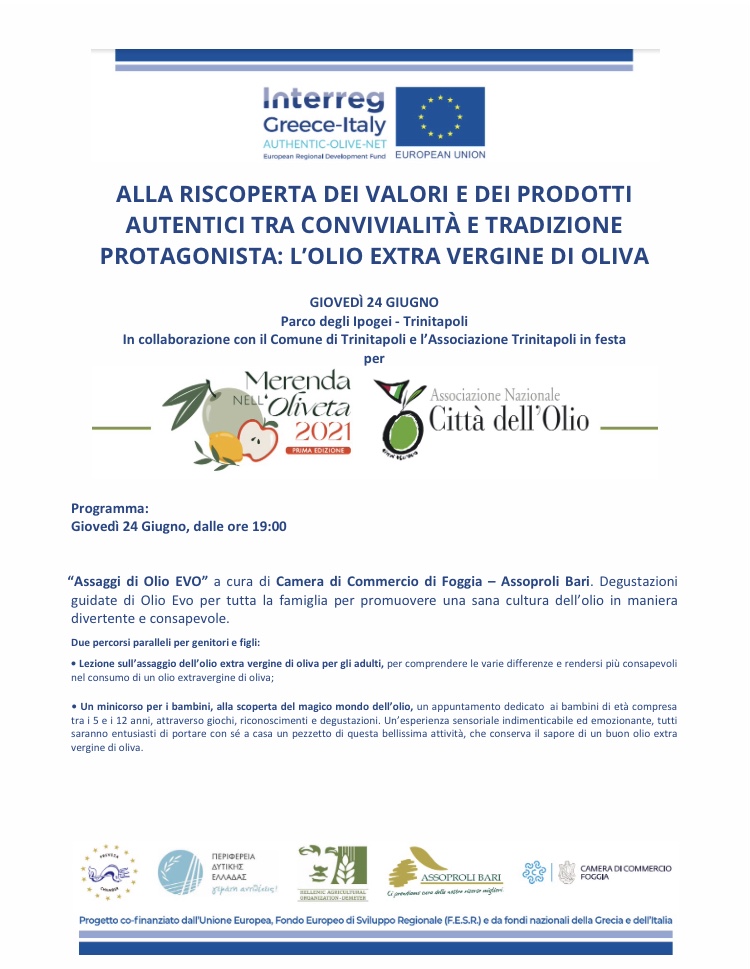 Rediscovering the values and authentic products between conviviality and tradition. Extra virgin olive oil is the Protagonist
On Thursday 24 June 2021, Chamber of Foggia-Assoproli Bari organised in collaboration with the Municipality of Trinitapoli within the "Merenda in oliveta" of the "Città dell'olio" Association, the event "Tastings of extra virgin olive oil" in Parco degli Ipogei – Trinitapoli. Guided tastings of extra virgin olive oil for the whole family to promote a healthy culture of olive oil in a fun and conscious way.
The programme of the event:
Two parallel paths for parents and children
• Lesson on tasting extra virgin olive oil for adults, to understand the various differences and become more aware of the consumption of extra virgin olive oil;
• A mini-course for children to discover the magical world of olive oil, an event dedicated to children aged between 5 and 12, through games, awards and tastings. An unforgettable and exciting sensory experience, to take home a piece of this beautiful activity, which preserves the flavor of a good extra virgin olive oil.