Rediscovering the values and authentic products between conviviality and tradition. Extra virgin olive oil is the Protagonist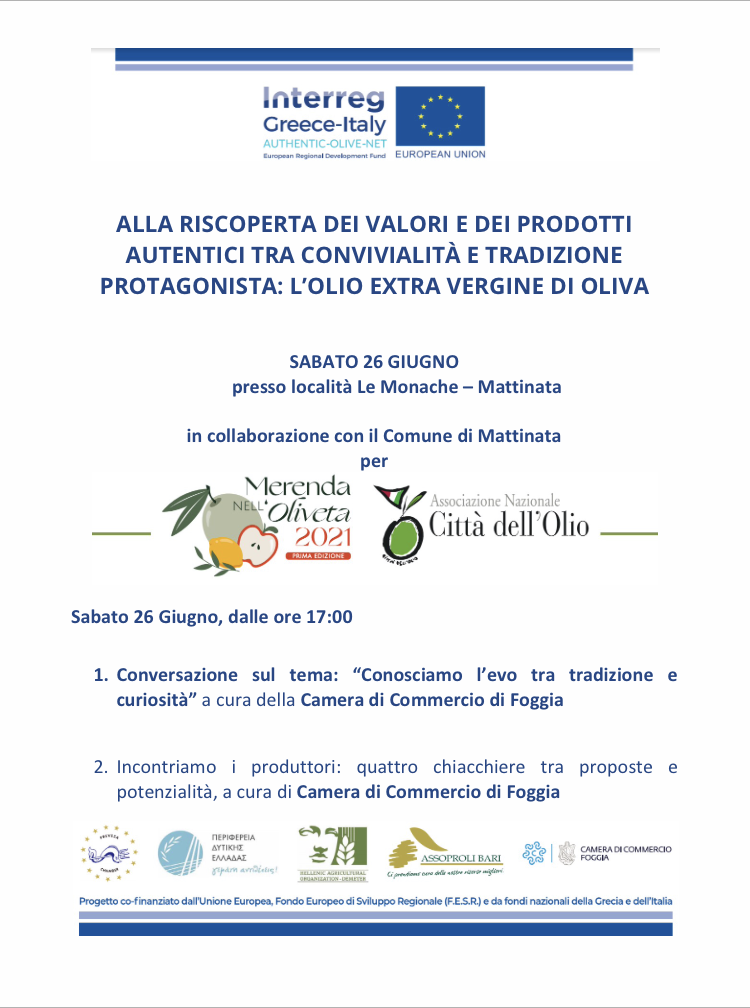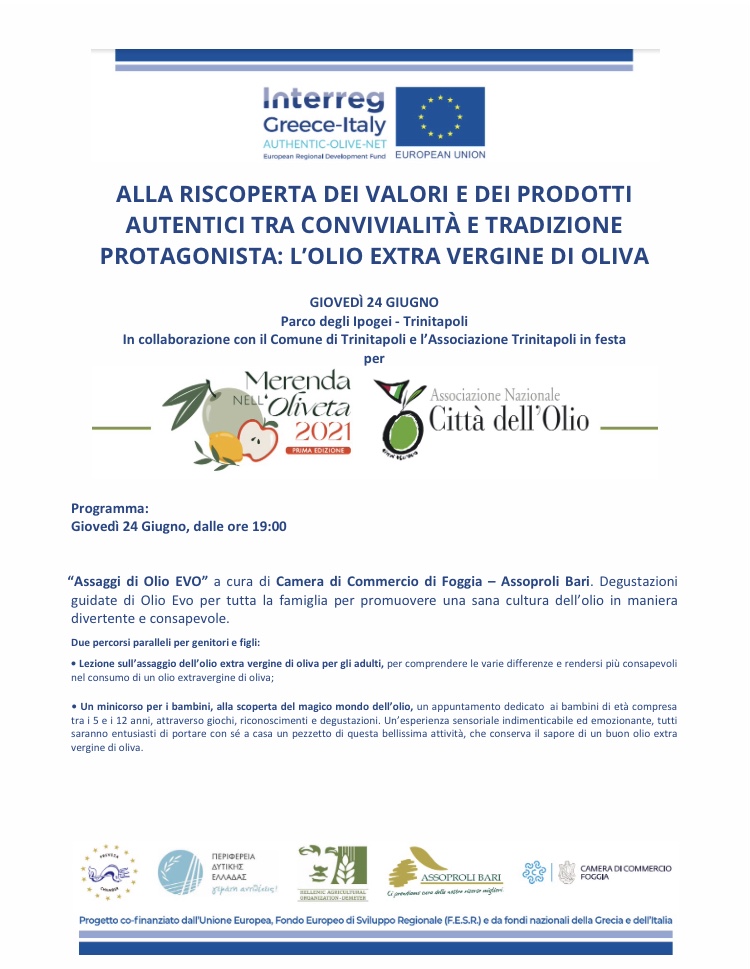 Chamber of Foggia organised an Info Day for producers and consumers within the event organized with the Municipality of Mattinata on 26/06/21. Meetings with producers were held to verify their specific needs and the needs of the olive oil sector.
The agenda of the info day:
Saturday 26 June, 17:30, at the A.P.S. "Le Tre Fontane"- Biccari
Activities:
• Conversation on the theme: "Between tradition and curiosity" and "Tastings of Extra Virgin Olive Oil". Guided tastings of Extra Virgin Olive Oil to promote a healthy oil culture in a conscious way;
• We meet the producers: a chat about proposals and potential.
Saturday 26 June, from 17:00, at Le Monache – Mattinata
Activities:
• Conversation on the theme: " Between tradition and curiosity"
• We meet the producers: a chat about proposals and potential
https://www.fg.camcom.gov.it/authentic-olive-net-e-merenda-nelloliveta-2021?fbclid=IwAR2md5Qd7F0OsrTvXoQhunYEbbx7QTR__WYxBKmvAb45EJgORVIbPCIwF68